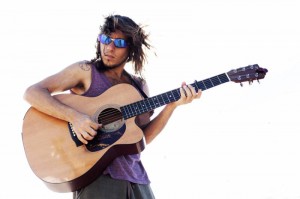 Human 1
POINTS OF INTEREST
• Human is a self-inspired spokesperson for the eco-sustainable-social-political urges in the country
• Human received the 2007 AMMA Video of the Year Award for the music video of "Tree of Life"
• The pro-hemp music video "Tree of Life" has received over 400,000 views online
• Human's song "My Community" won the Grand Prize at the Wichita, KS based 2007 Art of Heart Songwriting Contest.
• The Human Revolution opened for Willie Nelson in French's Camp, CA on Labor Day 2008.
• Human is a former member of the all-star musical group 'Pioneers of the New Dawn.' Band mates included Bill Bottrell (Michael Jackson, Madonna, Travelling Wilburys), Roger Fritz (Sheryl Crow, Shelby Lynn) and Bay Area Jazz drummer Jimmy Gallagher among others.
• The Human Revolution was selected to headline the annual 4:20 party at the 2009 Seattle Hempfest.
• The Human Revolution headlined the San Diego Earthfest, the "World's Largest Earth Day Event" twice, in 2006 and 2010.
• All 'The Human Revolution' merchandise including: shirts, promo cards, albums, etc, are produced as ecologically as is commercially available using plant-based inks, organic cotton, and PCW recycled paper. The band has never produced stickers because of the toxic glue needed to create them.
• The Human Revolution has been travelling primarily in alternative fuel vehicles since 2004 utilizing SVO, biodiesel, and E-85 ethanol whenever possible.
For Booking or more information contact:
Human (707) 813-1492
human@thehumanrevolution.org
www.sonicbids.com/thehumanrevolution
www.myspace.com/thehumanrevolutionband
www.thehumanrevolution.org
Human Discography:
2012- The Human Revolution- Small Town
2010- The Human Revolution- Love Always Prevails
2010- Ras Michael and the Suns of Negus- Live at Caspar (sax)
2008- The Human Revolution- Love Revolution
2008- TES- Awake in the Dream (co-producer)
2007- Human- Breathe
2007- MC Translation- Worldwide (co-producer/sax)
2006- Human and Some Other Humans- Alive on Maui
2005- Word of Mouth (guitar/sax)
2004- Human-Naked
2001- Human/Matthew S. Donowick- Rainshadow
A partial list of major past events:
2012, '11- Envision Music Festval (Dominical, Costa Rica)
2012, '11- Peace Village Festival (Ashland, OR)
2012, '09- Seattle Hempfest (Seattle, WA)
2011- House of Blues- Hollywood, CA
2011- World Food Day Rally- Washington DC
2011- GMO Right to Know March (Brooklyn NY-Washington DC)
2011- George Mason University (Fairfax, VA)
2010- Be Here Now Festival (Starks, ME)
2010- Vibrant Living Festival (Perkasie, PA)
2010- SOURCE Festival (Maui, HI)
2009- Forestdance (San Salvador, Costa Rica)
2009- Tootsies Orchid Lounge (Nashville, TN)
2009- Tribal Vision Festival (Taos, NM)
2009- Raw Spirit East (Washington D.C.)
2008- Opening gig: Willie Nelson Labor Day Show (French's Camp, CA)
2008, '09- Portland Hempstalk Festival (Portland, OR)
2008- Harmony Festival (Santa Rosa, CA)
2007, '08- Raw Spirit Festival (Sedona, AZ)
2007- Emerald Cup (Laytonville, CA)
2007-2012 Mystic Garden/Island Gatherings (Ashland, OR, and Maui, HI)
2007, '09- Dreamtime Festival
2007- Bonnaroo (Sun Stage) (Manchester, TN)
2007, '10- San Diego Earthfest (San Diego, CA)
2007- Premier: Travel Channel's Edible Adventure (NYC, NY)
2006, 10, 11- Topanga Earth Day Festival (Topanga, CA)
2005, '06, '09, '10- Hope Mountain Barter Fair (Takilma, OR)
2005, '07- Mendocino Living Culture Festival (Caspar, CA)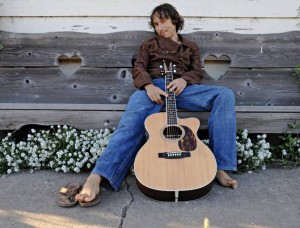 Human 2