Artist: Jo Royle
Species: Homo conscious
Websites:
joroyle.com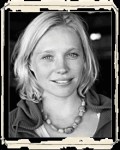 My life as a trans-ocean sailing skipper taught me about our intimate relationship with the sea and the barriers that have built between society and the natural world. It was heart breaking to discover beaches of rubbish on remote islands, such as South Georgia in the southern ocean. Embarking on adventures with corporate sponsors to establish methods of reducing our weighty footprints through smarter systems and product design has been incredibly rewarding. Exploring solutions through collaborations with people from eclectic and diverse backgrounds plays a vital role in responding to a rapidly changing environment.
I am passionate about inspiring a responsibility within people to protect natural systems and I believe that we hold the tools to ensure a healthy planet for future generations. My work has involved producing and leading expeditions focused on seeking solutions to environmental challenges. Securing sponsorship and working with corporates across various sectors has taught me the importance and power of organisations in influencing change. Through a love of being hands on and a curious mind I have developed an interest in design that works towards the sustainably smart use of technologies and materials.
It was brilliant to be a part of the Plastiki, an expedition that showcased waste as a resource and the crisis of plastic marine pollution. To project manage the fit-out and launch of the Plastiki was a fantastic opportunity to really learn about and implement cradle to cradle design philosophies and test many sustainable technologies. Still working out if skippering a vessel that floated on 12,000 reused plastic drinks bottles was an accolade or a demotion! Six of us sailed, and drifted, for five months from San Francisco to Sydney. Often dreaming of nights gone by spent surfing down waves with too much sail up. A low toxic, highly recyclable plastic was discovered, developed and tested, providing a solution to the toxic single use plastic that is clogging up the seas. Amongst other design projects we lead the development of a high performance cruising sailcloth made from post consumer fibers, produced a resin from cashew nuts and honey and designed renewable electrical systems that powered the voyage.
Suggested links:
http://www.shipbreakingplatform.org/
http://theblackfish.org/