Patrick Rouxel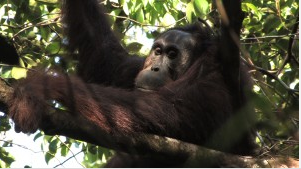 My name is Patrick, I am an ordinary citizen trying to help protect the rainforest and all the life it holds. I do so by making films on the forest and the industries destroying it.
After "Tears of Wood", "Losing Tomorrow" and "The Cathedral Forest", "Green" is my second latest film. Since, I have made ALMA, view below or also available for free download at www.almathefilm.com.
Interview with Patrick Rouxel (en Francais)

Green (trailer)

"Green" is about the rainforest of Indonesia. It is 48 min long, it is available for free download for all private and public screenings. The film is in international version accessible to all nationalities, produced independently and free of all commercial or political attachment. Please don't hesitate to screen the film wherever you feel appropriate. Read Interview with Patrick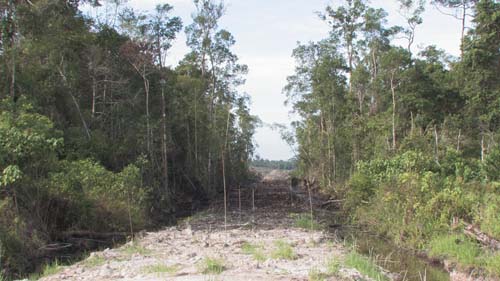 To purchase a DVD: please contact Green Planet for DVDs in NTSC or make a donation of 10 or 15 Euros using the pay-pal donate button on the front page of this site. Don't forget to mention your address.



To save the Indonesian rainforest we must choose to change our consumer habits so as to not be part of the destruction. If we are enough to do so, we can make a significant impact on the markets involved and make them change. All it takes is avoiding palm oil, tropicals hardwoods and paper from tropical countries.

We must show the way…

Her name is Green, she is alone in a world that doesn't belong to her. She is a female orangutan, victim of deforestation and resource exploitation. This film is an emotional journey with Green's final days. It is a visual ride presenting the treasures of rainforest biodiversity and the devastating impacts of logging and land clearing for palm oil plantations. Watch complete film at www.greenthefilm.com
Visit http://studyinggreen.wordpress.com for further study.

View web gallery - click on image below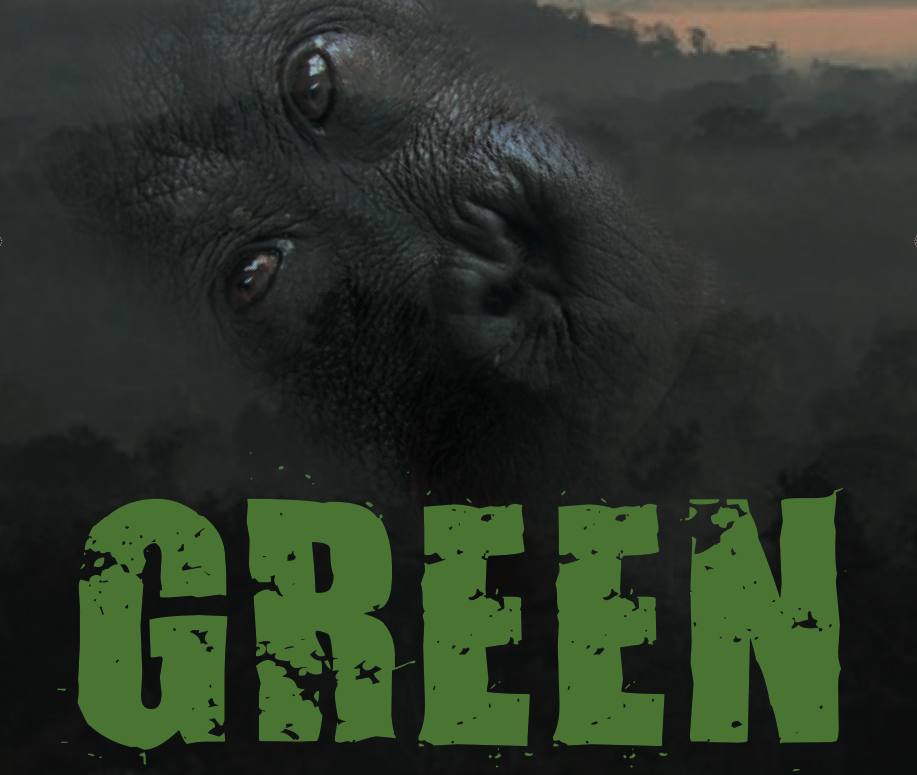 Indonesia has one of the world's worst deforestation rates, averaging at around 2 million hectares a year. In 1950 the forest cover of Indonesia was about 160 million hectares, today less than 48 million hectares are left.
The Indonesian archipelago is made of about 16000 islands for a total area of 1,900,000 km2. Orangutans in the wild can now only be found in the forests of Sumatra and Borneo.

Download DEFORESTATION OF INDONESIA IS MADE POSSIBLE BY (pdf)
Food Industry - Brands and Products using Palm Oil

Cosmetic - Brands and Products using Palm Oil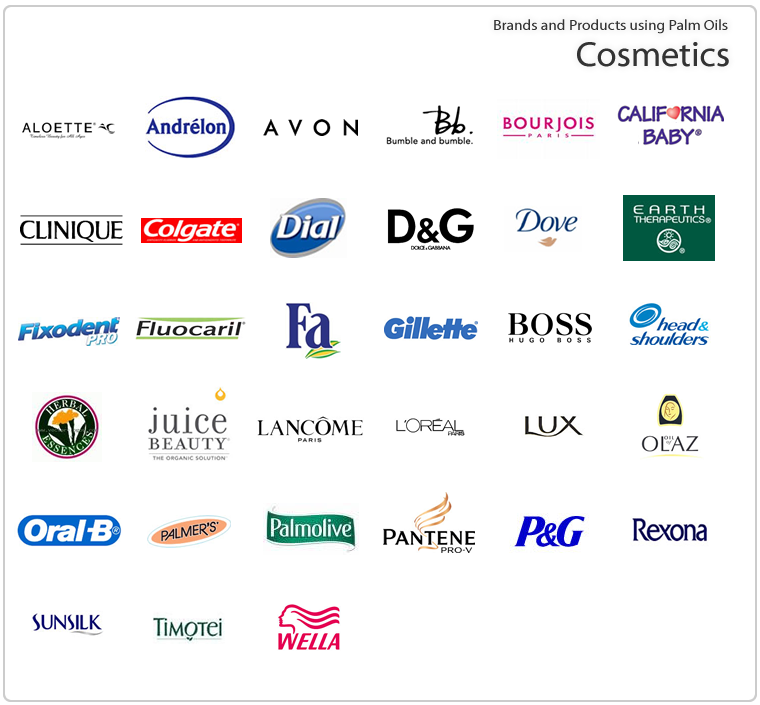 Read more and ACT NOW

Download film award's certificate (pdf)

Comments:

Jean François Camilleri, President of Disney Nature, CEO of Walt Disney Studios Motion Pictures International

"Je viens de regarder Green. Quelle force, quelle intensité ! Ces prix à Jackson Hole sont tellement mérités. Vous avez réalisé une oeuvre majeure. Bravo."

Sydney Suissa, Executive Vice President for National Geographic Channel International

"I could not stop watching this film. It's based on a simple idea really: to see ecological degradation through the eyes of one single animal, an animal so human in its appearance that you soon forget that Green is an Orangutan but rather a tragic victim of our actions. It's an extraordinary film, rendered with masterly skill and packing a powerful emotional punch. Without a single word spoken throughout, the film creates a searing indictment of how we use this earth with no regards for the silent neighbours we share it with. Please watch it."

Dione Gilmour, Head of Natural History Unit at ABC Australia

"This is a truly original and innovative program that came as a complete surprise. It's such an important subject in the world today and to communicate across all cultures that concern without words but through pictures and a very beautiful sound track makes this a very important film.It's my favourite program for this year – Congratulations"





ALMA (full-length film, 1 hour)




The second in a trilogy of tropical rainforest destruction films.

Beautifully shot, alternately joyful and horrifying, Alma captures the ecological, and even spiritual, cost of meat, dairy, and leather production in the Amazon.

Since 2003, Patrick Rouxel has dedicated his time to making films aimed at raising awareness of deforestation, loss of biodiversity, and the ethical treatment of animals. The multi-award winning GREEN presented a heartrending account of the life of an Orangutan against a backdrop of palm oil production and natural habitat loss.

In Alma, Rouxel continues his cinematic journey into the world's forests and the industries that are destroying them, this time heading to Brazil to explore the devastating impacts of the cattle industry. Here he creates a powerful statement about the global industrial economy and the speed with which virgin forests are being cleared for timber and new grazing land.

The film offers a unique and visually stunning exposition of a colorful cowboy culture and the millions of animals used to satisfy our voracious global appetite for meat and dairy products. In almost-wordless contemplation, the film wanders from forest to pasture to rodeo to slaughterhouse to market to tannery. In essence, Alma is a journey into the soul of humanity and a testimony of the damage inflicted by humans on the natural world. ~ Rachel Caplan, San Francisco Green Film Festival