Be the Voice of the Whale and sign petitions!
Selected Campaigns and Petitions
Learn about most pressuring environmental issues of today and make your voice heard for those who can't speak by signing petitions. Please pass the message on to all your friends.


Be the Voice of the Last Remaining Sumatras Tigers, Elephants, Rinos and Orangutans!
Because they can't speak, they need your voice!

Please sign this petition and pass it on to all your friends. We must get as many people as possible to turn this catastrophy over.


Declaration of Cetaceans Rights

We all know that cetaceans are suffering – something is wrong
They have chronic stress – shipping traffic is to blame
If you want to know more – watch "The Cove" and see all the gore
Of Japanese whaling in the name of research, with whales just left in the lurch
It's irresponsible and only for business gain
Save these beautiful creatures, the dolphins and the whales.
Stand up and fight for the Declaration of Cetaceans Rights

Poem by Whale of a Time Artist Cyberstarlet (Read full version here)




Sign the declaration and join a global call to have rights formally declared for cetaceans

Declaration of Rights for Cetaceans: Whales and Dolphins

Based on the principle of the equal treatment of all persons;
Recognizing that scientific research gives us deeper insights into the complexities of cetacean minds, societies and cultures;
Noting that the progressive development of international law manifests an entitlement to life by cetaceans;
We affirm that all cetaceans as persons have the right to life, liberty and wellbeing.
We conclude that:
1. Every individual cetacean has the right to life.
2. No cetacean should be held in captivity or servitude; be subject to cruel treatment; or be removed from their natural environment.
3. All cetaceans have the right to freedom of movement and residence within their natural environment.
4. No cetacean is the property of any State, corporation, human group or individual.
5. Cetaceans have the right to the protection of their natural environment.
6. Cetaceans have the right not to be subject to the disruption of their cultures.
7. The rights, freedoms and norms set forth in this Declaration should be protected under international and domestic law.
8. Cetaceans are entitled to an international order in which these rights, freedoms and norms can be fully realized.
9. No State, corporation, human group or individual should engage in any activity that undermines these rights, freedoms and norms.
10. Nothing in this Declaration shall prevent a State from enacting stricter provisions for the protection of cetacean rights.

Sign the petition for the Rights of Cetaceans here

Read poem on "Declaration of Cetaceans Rights" by Whale of a Time Artist Cyberstarlet

Rights For Mother Earth!

| | | |
| --- | --- | --- |
| | | In partnership with the Global Alliance for Rights of Nature, Global Exchange has launched a global grassroots letter and signature campaign in support of Rights of Nature. Their vision is to engage 1,000,000 people in signing petitions or writing a letter to their President or head of state. They intend to have a delegation of young people deliver the letters to EarthSummit2012/Rio+20. Please sign Rights For Mother Earth petition |
Make Ecocide an International Crime Against Peace!
As concerned citizens of a fragile planet, we call on you to back an international law of Ecocide. We call on you to make ecocide the 5th International Crime Against Peace. Life on Earth as it is now cannot survive if we continue to treat our environment as we are currently doing. We need to back strong measures to make ecocide a crime, to protect humanity and the Earth through a law that recognises Ecocide as an International Crime Against Peace!

Support the International Law to End Ecocide at WISH20: End Ecocide by 2020

If you are from the EU sign this as well


Sign this petition
Indonesia Police: Investigate & Prosecute destroyers of Tripa!
Enforce the law protecting Tripa Peat Swamp and its Critically Endangered Orangutan populations.
Over the last weeks a man made firestorm swept through a huge area of the remaining peat swamp forest of Tripa, devastating Critically Endangered Sumatran Prangutan (Pongo abelii) to the very brink of extinction, possibly within months.
Read article: Going Ape for the Orang-utans!
Sign the Orangutan petition
LET'S SAVE THE CRITICALLY ENDANGERED MAUI DOLPHINS!
Save our 127 Marine Conservation Zones!
Act today - our recommended network of 127 Marine Conservation Zones is under threat right now!
We need to demonstrate the importance and urgency of the Marine Conservation Zone network to the Parliament Under-Secretary for Natural Environment and Fisheries, Richard Benyon MP today, and ensure that Defra does not reduce the number of Marine Conservation Zones going forward for consultation in 2012 now. We would be very grateful if you could email to Defra or write to the Minister using our suggested letter, highlighting your concerns. You can also sign our Petition Fish campaign and join our Save our Seas online community. Keep up-to-date with our campaign using Joan's blog or Bernard the Gurnard's social media sites. Richard Benyon MP, Parliamentary Under Secretary of State, Defra, Nobel House, 17, Smith Square, London SW1P 3JR Sign the petition to conserve 127 MCZ!
Stop Seabed Mining!
Consequence of all types of operations of seabed mining is the obliteration of any marine life in the mined area and in surrounding areas due to the smothering effects of the plume created when unwanted matter is released back to the sea floor. The Maui dolphin is listed as critically endangered and the last thing Maui's dolphin needs is an additional human activity in their habitat that threatens them directly and/or threatens the ecology of the area.
Write a letter and express your concern to stop Seabed Mining!
Be a fisherman's friend!
An overhaul of the law that governs fishing in Europe only happens every 10 years, so we need to make sure that this time, it works.  We want a Common Fisheries Policy (CFP) that supports sustainable fishing, ends discards and puts the health of our seas first.  Be a fisherman's friend by signing the petition above.  Help us get it right.
Sign the petition and be a fisherman's friend!
STOP BIG OIL'S ATTACK ON WHALES
HELP SAVE ENDANGERED BELUGAS!
The Apache Alaska Corporation has launched a deafening airgun assault as it explores for oil and gas in Cook Inlet, Alaska—home to a struggling population of 284 endangered beluga whales. At close range, the intense noise from airguns can cause injury, hearing loss and even death. Tell the Obama Administration to withdraw its approval for this devastating onslaught before it pushes the last Cook Inlet belugas one tragic step closer to extinction.
Sign TO SAVE THE BELUGA WHALES!
Suspend the Belo Monte Dam - THANK YOU FOR SIGNING THE PETITION! THE CONSTRUCTION HAS STOPPED!
Target: Volney Zanardi Júnior, President, Brazilian Institute for the Environment and Renewable Natural Resources (IBAMA), Dilma Rousseff, President of Brazil, Marta Maria do Amaral Azevedo President, National Indian Foundation (FUNAI)
I am writing to firmly support the demands of the indigenous peoples of the Middle Xingu, as communicated in a letter sent to you by over sixty tribal leaders on July 9th, calling for immediate suspension of the installation license for the Belo Monte dam project on the Xingu river.
Sign the Call to Suspend the Belo Monte Dam
Save the Arctic
Yes! Let's declare a global sanctuary in the Arctic! We all depend on the health of the Arctic. Burning oil caused the melting in the first place. But companies and governments want to drill for oil in the melting waters. We need to protect the Arctic waters from oil drilling and industrial fishing.
Sign the Arctic petition
Stop the Dolphin Slaughter in Taiji, Japan
Target: Mayor of Taiji (Kazutaka Sangen), Governor of Wakayama Prefecture (Yoshiki Kimura), and Dolphin Base;

We demand an end ot the brutal slaughter and captive trade of dolphins in Taiji, Japan. September 1, 2012 is the start of the 2012-2013 Taiji dolphin drive hunt. Will you help end it?

Sign the petition to stop the Dolphin Japanese Slaughter
GLOBAL PETITION FOR SHARKS - Sign the Shark Pledge
Target: Leaders of all the world's nations
We, the undersigned, call upon the leaders of all the world's nations to ensure the conservation and protection of our sharks. We call upon world leaders to act, immediately, to eliminate the sale of shark fins. We personally pledge never to knowingly purchase or consume shark fins. When the buying stops, the killing can too.
Sign the Shark Pledge

Stop Great Barrier Coal

Target: Fred Hochberg, Chairman of the United States Export-Import Bank
As citizens from around the world, we call on you to halt the funding of any mining activity in the Great Barrier Reef World Heritage Area, including the Alpha Coal port project. The project would drastically increase shipping traffic across the reef and would require damaging dredging of a protected ecosystem. The Great Barrier Reef -- home to the world's largest collection of coral reefs and a UNESCO world heritage natural wonder -- must be protected for future generations. We urge you to refrain from investing to further its destruction.
Sign to Stop Great Barrier Coal
Petition to End the Faroe Islands' Whale & Dolphin Slaughter

Target: Faroe Islands Government
Hundreds of pilot whales are slaughtered every year on the Faroe Islands, a small group of islands north of Europe. Faroe men go out with boats to drive these animals into a fjord using nets to block their way back to sea. The whales then beach themselves, or are pulled ashore with a blunt hook lodged in their blowholes. Once beached and defenceless these whales are killed by having their spinal cords and major blood vessels cut. It can take up to three and a half minutes for a whale to eventually die.
Sign to End the Faroe Islands' Whale & Dolphin Slaughter
STOP THE SUPER TRAWLER

Target: TO: THE AUSTRALIAN FISHERIES MINISTER
We call on the Australian Government to reject the fishing trawler, FV Margiris, and its plan to plunder our ecologically important small pelagic fishery. For more go to stopthetrawler.net
Sign to Stop Super Trawlers
Tell Lottemart and Teh Botol Sosro to STOP supporting travelling dolphin circuses!
Target: Lottemart (Lottemart Indonesia), Rekso Internasional (Rekso Internasional), PT Sinar Sosro (The Botol Sosro), Lottemart
This is what is was found at the Travelling Dolphin Circus being run by Wersut Seguni Indonesia (WSI) across Indonesia. The circus claim to have rescued these dolphins but in fact the dolphins are captured from the wild at around $200-300 each.
Sign petition to to Stop Dolphin Circuses

Sharks are on the brink of extinction with most populations reduced to less than 20 %. Shark Finning is cruel! Fins are cut off the sharks and their bodies are thrown back in the ocean left to die a miserable death. Click on the link to see current shark finning petitions and sign to protect sharks and demand a ban on shark finning. Sign as many of them as you can!
Please sign petitions to end Shark Finning
Stop the Dolphin Slaughter in Taiji, Japan
Target: WAZA Exec Director, Gerald Dick
Background: World Association for Zoos and Aquariums (WAZA) is the world's largest network of zoos and aquariums. The international aquarium and zoo industry is connected to the Japanese dolphin slaughter. Japanese Association of Zoos and Aquariums (JAZA) is violating WAZA code of ethics and therefore must be expelled.
Please sign the petition to expel the Japanese Association of Zoos and Aquariums
STOP THE SUPER TRAWLER!
Target: THE AUSTRALIAN FISHERIES MINISTER
We call on the Australian Government to reject the fishing trawler, FV Margiris, and its plan to plunder our ecologically important small pelagic fishery. One of the world's biggest fishing trawlers with a history of over exploiting fish stocks, the FV Margiris, wants to trawl for small pelagic fish – some of the most critical species in our marine ecosystem. Trawlers like this not only catch the target species, they get tonnes of bycatch - "unwanted marine life" like dolphins, seals and seabirds is threatened.
Please sign Super Trawler petition
•If out of Australia, use following postcode: 2434
Cousteau Petition for Whales - Wanted Alive !
We, the Cousteau Society, can attest that none of these countries, who are among the richest countries in the world, need 25,000 whales to feed their people or do research for science! Japan reportedly has a stockpile of 4,000 TONS of whale meat, and scientist after scientist has demonstrated that there are no data needed for cetacean management that cannot be collected by non-lethal means.
Please sign Cousteau petition for the whales
Hold BP Responsible for Dolphin Deaths and Diseases
Target: Jane Lubchenco, National Oceanic and Atmospheric Administration (NOAA)
Goal: Dolphin deaths and diseases are occurring, because of BP's 2010 oil spill even a year after the accident. According to NOAA, since February of 2010, 675 dolphins have been stranded. Dolphins are washing up with medical problems such as low weight, anemia, low blood sugar, and cancers of the liver and lungs.
Please sign to hold BP responsible
STOP BELO MONTE—NO MEGA-DAM IN THE AMAZON - ENDED BELO MONTE STOPPED!!! BIG WHALE THANK YOU FOR YOUR VOICE!
We urge you to stop development of the Belo Monte Dam Complex. Instead of this environmentally, socially, and economically disastrous project, please invest in energy efficiency and clean power sources, protect the basic human rights of indigenous people and local communities, and support sustainable development that protects lives and ecosystems.
Please sign to Stop Beolo Monte
Stop the use of Chimpanzees as Laboratory Animals
Stop the use of Chimpanzees as Laboratory Animals. A new bill would eventually eliminate chimpanzees as laboratory animals. Not only would this proposal end animal abuses, but it also makes sense economically. Speak up and show your support for the thousands of chimpanzees who are imprisoned for medical research across the United States.
Please sign Chimpanzee petition
Shockingly, governments spend billions subsidising the commercial fishing industry to pillage our seas. The new plan would end this scandal, craft a new treaty to protect the high seas, and establish critical marine protection reserves. But Canada, the US and Japan are threatening to water down or even kill it. Our only hope is to get behind Europe to champion the idea before it's too late.
Please sign Ocean petition
Help Save the Beluga Whale from Extinction at Hands of Mining Giant
Target: Tom Albanese, Chief Executive Rio Tinto
Goal: To stop the construction of Rio Tinto's gold and copper mine in the Beluga's home in Bristol Bay, Alaska.
The mining giant Rio Tinto plans to build a gold and copper mine in Alaska's Bristol bay, which is also home to the endangered Beluga whale. There are only 284 - 340 left! Watch Video here
Please sign Beluga petition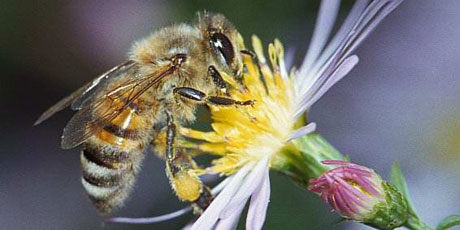 Bayer - 24 Hours to Save the Bees!
To Bayer shareholders:
We call on you to vote to stop production and sale of neonicotinoid pesticides until and unless new independent scientific studies prove they are safe. The catastrophic demise of bee colonies could put our whole food chain in danger. If you act urgently with precaution now, we could save bees from extinction.
Please sign Bayer Bee petition
The world's smallest dolphin - the Maui's - needs our help. A new study has just found that there are only 55 adult dolphins left, making it one of the most critically endangered marine species in the world. It lives exclusively off the coast of New Zealand, a nation which markets itself as "100% Pure" - and yet the government is dragging its feet in protecting the dolphin. Send an email to John Key at j.key@ministers.govt.nz and ask him to ban gill-nets and trawlers in NZ's waters. Please sign Maui Dolphin petition
Target: United Nations Environment Programme (Amy Fraenkel - North America Regional Director)
As you may know, vaquitas are now considered to be the world's most endangered marine mammal, and they live right here in North America - in Mexico's Gulf of California (Sea of Cortez). Recent population estimates show that only about 200 vaquitas are left and their numbers are declining rapidly. Scientists have warned that the species could go extinct in less than 10 years unless immediate steps are taken to protect them.
Please sign Vaquita petition
We are calling on the UK government to ban the use of this group of systemic pesticides anywhere in the UK and we need everyone to continue to pressure the UK Government and their MPs to seriously reconsider the use of these pesticides: Read more here or watch video of a bee dying - in real time poisoned through toxic sweet corn contamination caused by neonicotinoids.
Please sign Neonicotinoids petition
Save the Rhinos!


The rhino is being hunted into extinction and could disappear forever unless we act now. Shocking new statistics show 440 rhinos were brutally killed last year in South Africa alone -- a massive increase on five years ago when just 13 had their horns hacked off. European nations could lead the world to a new plan to save these amazing creatures but they need to hear from us first!
Please sign rhino petition


Stop Fracking in Austria / Stoppt Schiefergas in Oesterreich

We can end the OMV Fracking plans in Austria!
German: Mit dieser Unterschriftenaktion wollen wir die Schiefergaspläne der OMV beenden für ein lebenswertes Weinviertel. Warum? Weil wir an unser Weinviertel glauben, es lieben und weiterentwickeln wollen - ohne es dem schnellen Profit von Aktionären zu opfern. Weil wir in Zeiten des drohenden Klimakollapses nicht tatenlos zusehen wollen, wie fossiler Raubbau in Österreich, direkt vor unserer Haustür betrieben wird.
Please sign Austria petition / Bitte unterschreibt fuer Oesterreich


Stop Live Feather Plucking in the EU!

Approximately one million geese are still plucked every year in Europe. The animals suffer dreadfully while their feathers and down are being torn out. An end has to be put to it! The EU is planning to decide on the fate of the geese. Call on the European Commission to completely ban the plucking of live animals!
Please sign Geese petition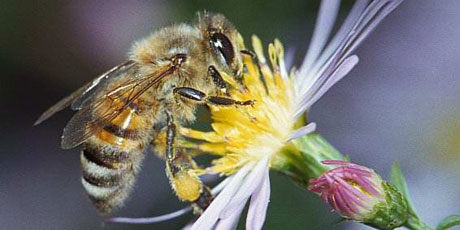 GLOBAL BEE EMERGENCY - ACT NOW!

We call on you to immediately ban the use of neonicotinoid pesticides until and unless new independent scientific studies prove they are safe. The catastrophic demise of bee colonies could put our whole food chain in danger. If you act urgently with precaution now, we could save bees from extinction.
Please sign Bee petition


Stop the Belo Monte Monster Dam! - ENDED BELO MONTE STOPPED!!! BIG WHALE THANK YOU FOR YOUR VOICE!



"This is a tragic day for the Amazon," said Atossa Soltani, executive director of Amazon Watch.

São Paulo, Brazil – Brazil's environmental agency gave final approval on Wednesday for a giant hydroelectric power plant in the Amazon rain forest that has been at the center of a protracted battle between the government and environmentalists over the fate of indigenous people.
Please sign Amazon petition


Captivity is Cruel - Don't go to a show!

Please be aware and pledge not to buy tickets to any parks and swim-with-dolphins programs as they exploit dolphins and whales. WAZA has the power and influence to stop the trafficking in live dolphins and urge an end to the cruelty associated with the display of dolphins and whales. By signing this petition you urge WAZA to act responsibly.
Please sign Dolphin petition