Environment & Geography
The themes of Environment and Geography aim to bring us closer to our roots in nature and with the planet.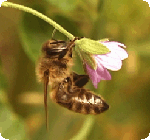 During a typical workshop participants create their unique art sculptures of different Animal and Plant Species around the world while engaging with environmental issues and learning creatively about ecosystems, biodiversity, endangered species and sustainability. We talk about our favourite animal and plant species in groups, watch wildlife documentaries, guess animal sounds (where available we can listen to the sounds on cd) and do a quiz. We go on to look at the effects on our planet, our health and how we can contribute to solving these problems.

Learning Creatively through Exploration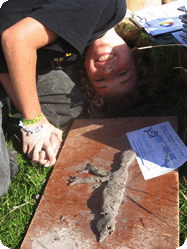 The workshop skill-base is based on basic modelling techniques where people learn how to use sculpting tools and explore through experimentation. People work from imagination and reference materials including wildlife photographs, anatomy drawings, wildlife films and sounds (where electricity and technology is available) to create their unique clay models.
Clay-sculpting is therapeutic and helps to release stress and tension while connecting with our inner feelings and exploring your creativity.
Our creative eco-message focuses on the beauty of life, the role of biodiversity for a healthy ecosystem, which is intrinsically interlinked with human welfare. We believe that only if we understand the true beauty we can appreciate what we have and have the will and passion to save it.
Flexible & Mobile
The Whale of a Time Workshop is flexible, mobile, easily adaptable and can be hired as an attraction for your families and kids area at your events, indoors and outdoors. We also offer advanced level sculpting workshops for adults. You can choose between half day and full day workshops. There is a special discount for workshops lasting more than one day.